For maintaining the overall hygiene in your home the professional carpet cleaning is essential. The carpets may hold many microorganisms, such as dust mites and other type of harmful bacteria.

Did you know that at least 12 million British citizens now suffer from allergies caused by dust mites? (NHS, 2011) "Allergy UK" recommends using a high-temperature steam carpet cleaner to kill mites effectively.

Why carpet steam cleaning method is so preferable:
Here is a small list of the advantages of our professional cleaning carpet services:
Environmentally friendly – require only water and heat;

Leaves no residue on surfaces;

Effective in removing odors and killing bacteria and dust mites;

Reduces the risk of allergies.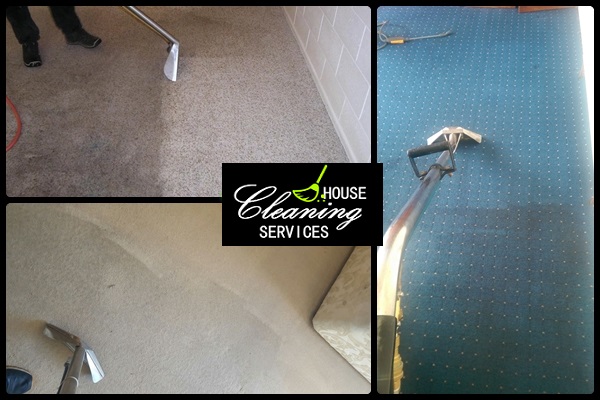 Steam Carpet Cleaning
Of all the carpet cleaning methods available, the one which is most used and recommended by manufacturers is hot water extraction. It is also known as steam cleaning. However, our professional opinion is that each method whether dry or steam has advantages and disadvantages. Each technique can provide good results on its own if operated as designed.
Before Booking Steam Cleaning You Need To Know:
Preferably furniture needs to be moved from the room/area.

Stains and spots are treated before steaming. It would help to efficiently remove them, if you remember what was spilled and if/how did you treat it.

Carpets usually dry in a few hours, meanwhile, you can walk on them with the disposable shoe covers we provide.

Many customers express concerns about streaks left after the cleaning. Those are an optic illusion due to fibers going in different directions during the procedure (just like in lawn mowing). After the carpet dries up, you can "comb" it with your hand.
For more information about professional carpet steam cleaning refer your inquiries to House Cleaning Services at (020) 8114-0007
Dry Carpet Cleaning
If your carpet is made from natural or delicate fabric carpet dry cleaning is the safe way to clean it. It is as effective, as steam cleaning, but it is tailored to protect the fibers from shrinkage, tear or color fade. Over time we have tested different techniques and have chosen the most gentle to the fabric but greatly effective to dirt removal.
We use special dry cleaning powder which is rubbed into the textile and then get heated to sufficient temperature. The powder solve, attract and absorb any dirt and leave your carpet rejuvenated, fresh and bright. It dries immediately and allows you to walk on it right away.
Our professional carpet dry cleaning is performed with modern equipment and products with high quality. The detergents we apply are suitable for asthma sufferers and children and keep the environment clean and healthy.
The dry cleaning technique offers several benefits:
Low moisture

No drying time

No residue, mold, and detergent

Permanent stain removal

Long lasting results

Health benefits
As a professional carpet cleaning company with years of experience in this field, we are not limited to one of these methods. Our technicians will be happy to advise you whether your carpet is compatible with steam or dry cleaning procedures.
How often should I wash my carpets?
The cleaning period depend on couple factors.
What type of material is the carpet made of (natural or standard materials)?
What is the traffic?
Do you own pets?
These are the main factor that determine the frequency of your carpets or upholstery cleaning.
Typical home carpets need professional steam cleaning every 6-12 months. It depends on the traffic and stain risks (children, pets). Allergy sufferers should consider more frequent carpet sanitizing. Steam cleaning removes the built-in dirt and grease and majority of stains and spills. We use powerful machinery, which extracts dirt deep from inner layers of the carpet.
How much carpet cleaning cost?
We understand that everyone is in difficult position at the moment with the situation of COVID 19. Thus we do our best to provide the most competitive prices that are our there. Our prices depends on the type of cleaning that you require (Steam or Dry). Please get in touch with our professional carpet cleaning services and we will provide you with the most accurate quote. Our prices start as low as £15.00 per room.
Please note that we do offer special cleaning deals. Thus if you book two services together we will add Discount. Please check within for current offers.
Using our services:

If you are in a need of carpet cleaning, rug cleaning or arm chair cleaning do not hesitate to contact us. Our cleaning technicians are trained to the latest standards in our industry. We do our best to remove all stains. However please note that some stains are just permanent.
Contact us and take advantage of our same day service offer. Our carpet cleaning services in London are fast, convenient and most importantly reliable. Get in touch with our friendly customer services representatives at (020) 8114-0007. We are online for you 24/7, as we know that you may be in a need of emergency carpet cleaning.
Consultation with us is always free, thus you can contact us even if you need only advise. Contact House Cleaning Services on (020) 8114-0007 or use our BOOKING FORM ​