Existing dwellings in London number about 3.5 million. Old and new, traditional and modern, all these buildings need a proper floor care. We offer floor polishing and other floor related services throughout inner and Greater London. Our aim is to add shine, extra beauty and longevity to your floors. Waxing and polishing not only improve the general appearance of your floor. They also protect against moisture, cracking and dirt damage.
Floor polishing is a general term for a range of processes designed to mask or remove some floor defects. And on the other hand to enhance surface gloss in readiness for sealant or wax protection. Recent figures state that about three quarters of floor defects relate to finishes. Polishing helps restore a floor's existing finish. Unlike refinishing where you completely remove and replace the finish.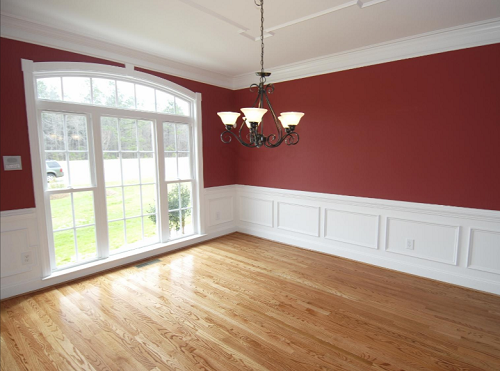 Hard Floor Polishing
Hard floors include a wide range of different types of surfaces. The most commonly used hard floor surface is probably is the concrete. But marble, natural stone, ceramic tile and terrazzo are also part of the family. If you plan to polish an existing hard floor you must first identify the condition of the surface. Some floors may not be good candidates for polishing.
Polished Concrete Floors
Polished concrete is a smart option to use the materials already present and turn them into a sleek floor. Polishing the concrete eliminates the expenses of installing a new floor covering. It is a cost-effective way to make the best use of what you already have. A polished concrete floor is also:
Durable and easy to clean

Modern and elegant

Environmentally friendly

Hard wearing

Reduce dust mites and allergen problems
The process of polishing produces a high-gloss finish that never needs waxing. It can give concrete a higher degree of shine, similar to polished granite or marble.
Wood Floor Polishing
Buffing hardwood floors is an affordable alternative to refinish. Wood polishing helps to:
restore the protective layer of the existing finish

fill in microscopic scratches

smooth the floor surface to a high gloss shine

protect against future damages
Polishing wood floors is best for polyurethane finished floors. Lacquered and oiled floors may need to be waxed and sanded instead of polished.
In conclusion
Be aware that the process of polishing requires a great deal of expertise. Not to forget and the use of specialised machines and products. Considering the investment in skills and equipment, this is definitely not a do-it-yourself project. We advice to hire a professional polishing contractor. Give us a call on (020) 8114-0007 or send an email.