Cooking appliances come in all shapes and sizes. The common denominator is the need for regular cleaning and maintenance. When you need professional oven cleaning in London do not hesitate to contact us for a free quote. Our customer service representatives will ask you a bunch of questions. Thus they will determine the type of appliance you need to be cleaned. No matter what kind of oven you have, our technicians will provide you with a firm quote and will do the job at their best.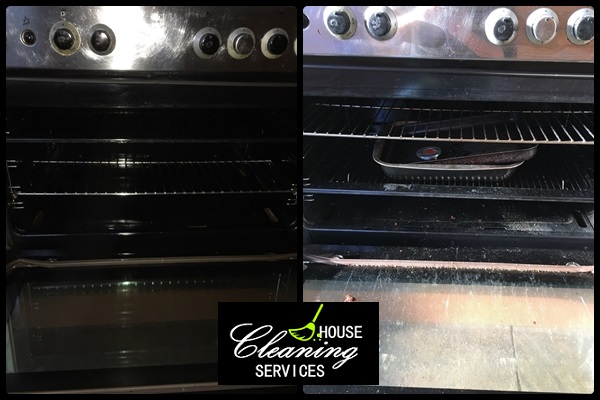 We Clean:
– Ovens
Single Oven

Double Oven

Range Oven
– Extractor Hoods
Telescopic Hoods

Island Hoods
– Microwaves
– Cooker Hobs
Gas Hobs

Ceramic Hobs

Solid Plate Hobs
– Oven Drawers
Warming Drawers

Accessory Drawers
How Often To Clean Your Oven
Most of us keep oven spills behind closed doors for way too long. But the longer you leave it the harder it will be to get back into good condition. Oven cleaning should be a monthly task, but we recommend to wipe down the oven door at least once a week. If you don't have a self-cleaning oven rely on our experts.
If you answer YES to one of these questions, please complete the form and we'll get back to you:
Does your oven have hard to shift and sticky marks?

Is the glass of the oven door brown coloured?

Are the hobs and rings covered in beverage spills?

Does your extractor hood look greasy and needs a filter change?
Benefits Of Having A Clean Oven
Clean ovens heat up more quickly and use less energy.

There is no risk of fire from carbonised grease.

No more bad odours and smoke.

Cooked food tastes better.
In Conclusion
We do not dismantle the oven and do not take it out, but clean it on site with detergents and manual scrubbing. Our professional oven cleaning is performed with eco-friendly products. They are both pet and child safe and reach the necessary level of cleaning.
Regular customers can expect from us to clean the oven exterior (including the top, front, and hood) as part of our domestic cleaning service. But if you would like a more deep clean, do not hesitate to contact us by phone (020) 8114-0007. You can book our professional oven cleaning also by email. And why not when it saves you time, money and the results are visible.