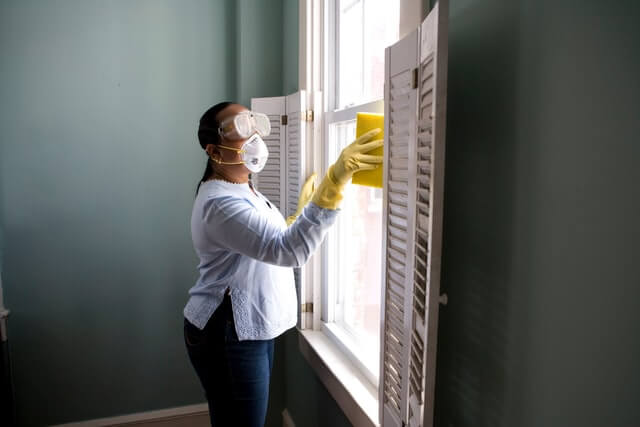 A clean and cosy working environment is a must-have for all employers and employees who want to work productively, achieve great results, and take care of their well-being. Unfortunately, the leaders of many companies have handed some office cleaning duties over to the employees. While this practice may work for smaller or less resourceful companies, it may still cause troubles to the entire organization, because office cleaning requires specific expertise.
What's more, knowing what rules to follow is only one element of office cleaning. Another equally important element is knowing what to avoid.
Below we describe 5 housekeeping practices you should avoid in office cleaning.
Improvising with DIY solutions
Every modern office needs a green, toxic-free approach to cleaning, just as a house does. However, be careful when improvising with do-it-yourself (DIY) solutions in the office. A mixture of white vinegar, baking soda, borax, and fruit juice may remove a stain on your desk but it isn't the most appropriate cleaning product in a business environment.
Introducing a cleaning day
You can always suggest to your boss or supervisor that the company introduce a day for cleaning the office. Even if you work at a company boasting a variety of innovative team-building initiatives and perks, you'll probably get an outright 'No'. After all, your company pays you for working, not for cleaning.
Changing the cleaning schedule
If you work at a large and successful company, you and your colleagues may have the luxury of relying on the services of a professional office cleaning firm. This support is helpful, but it may create tension when your managers change (or your colleagues call for a change of) the cleaning schedule without notice, forcing you to rearrange your tasks and, thus, disrupting your work. And if there was party in your office you can also learn how to clean it here

Leaving today's cleaning for tomorrow
While you have better options in most cases, you can leave today's housecleaning for tomorrow. By contrast, you should avoid leaving today's office cleaning for tomorrow at all costs. Since you share an office with people who aren't your spouses, parents, or relatives, you should tidy up your workspace on a regular basis.
Cleaning the upholstery with a vacuum cleaner
Like procrastinating, sanitising the upholstery with a vacuum cleaner is something you can afford at home but you'd better avoid in the office. Why? Because the noise will disturb your colleagues. Instead of a vacuum cleaner, use a detergent or a dry remedy to keep your sofas fluffy and comfy. You get the same result but with the added bonus of retaining your colleagues' friendliness.
Forget about these housekeeping practices in the office, but remember to clear it up! If you do not have time or you would like to leave the cleaning and sanitizing of your office to the professionals cleaner then we are a great choice for you. Contact our professional cleaning company today and the leave your cleaning in our hands. Our cleaners will take care of your office as it was theirs.